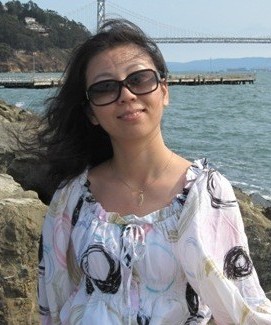 李木易
副教授
香港大学
电话:
电子邮件:limuyi1981@gmail.com
办公室:经济楼D208
个人主页:

Research Interests:
Time Series Econometrics, Risk Management

Education

Ph.D. in Statistics, The University of Hong Kong, 2007-2011.
M.S. in Statistics, Academy of Mathematics and Systems Science(AMSS), Chinese Academy of Sciences, 2002-2005.
B.S. in Mathematics, AnHui University, 1998-2002.

Publication
[1]. Muyi Li, Guodong Li and Wai Keung Li (2011). "Score Tests for Hyperbolic GARCH Models", Journal of Business and Economic Statistics, Vol 29(4):579-586.
[2]. Muyi Li, Wai Keung Li and Guodong Li (2013). "On Mixture Memory GARCH Models", Journal of Time Series Analysis,34:606-624.
[3]. Muyi Li and Yongxiang Huang (2014). "Hilbert-Huang Transform based multifractal analysis of China stock market", Physica A: Statistical Mechanics and its Applications, 406,222-229.
[4]. Dong Li, Muyi Li, Wuqing Wu(2014). "On dynamics of volatilities in nonstationary GARCH model", Statiatiscs and Probability Letters, Vol 94, 86-90.
[5]. Muyi Li, Guodong Li and Wai Keung Li (2015). "On a New Hyperbolic GARCH Model", Journal of Econometrics, Vol 189(2), 428-436.
[6]. C.W.S. Chen, Muyi Li, N.T.H.Nguyen and S.Sriboonchita(2015). "On asymmetric market model with heteroscedasticity and quantile regression", Computational Economics, doi:10.1007/s10614-015-9550-3.

国家自然科学基金项目(面上):基于长记忆和结构突变波动率建模的计量理论与应用研究。2017-2020。
国家自然科学基金项目(青年):长记忆波动率模型的概率性质,统计推断及其应用研究。2014-2016。
福建省自然科学基金项目: 基于子抽样方法的门限模型统计推断研究。2014-2016。
福建省社会科学基金项目: 基于Whittle似然信息的长记忆时间序列和变点过程研究。2013-2014。